Live Nation x Twitch
Design & Motion Graphics
Live Nation partnered with Twitch in 2020 to create a music channel that allows fans from all around the globe to watch their favorite artists perform in iconic venues through custom, sponsored livestreams.

We designed a full brand system to be used across the Live Nation channel. That included elements such as a video trailer introducing viewers to our channel, channel panels promoting the brand and the artist, social assets for artists and hosts, and stream assets like frames, countdowns, animated green screens, and lower thirds. Throughout the design process, we imagined what it meant to create an aesthetic for a virtual venue, and in doing so, we adapted Live Nation's brand system into a new digital identity.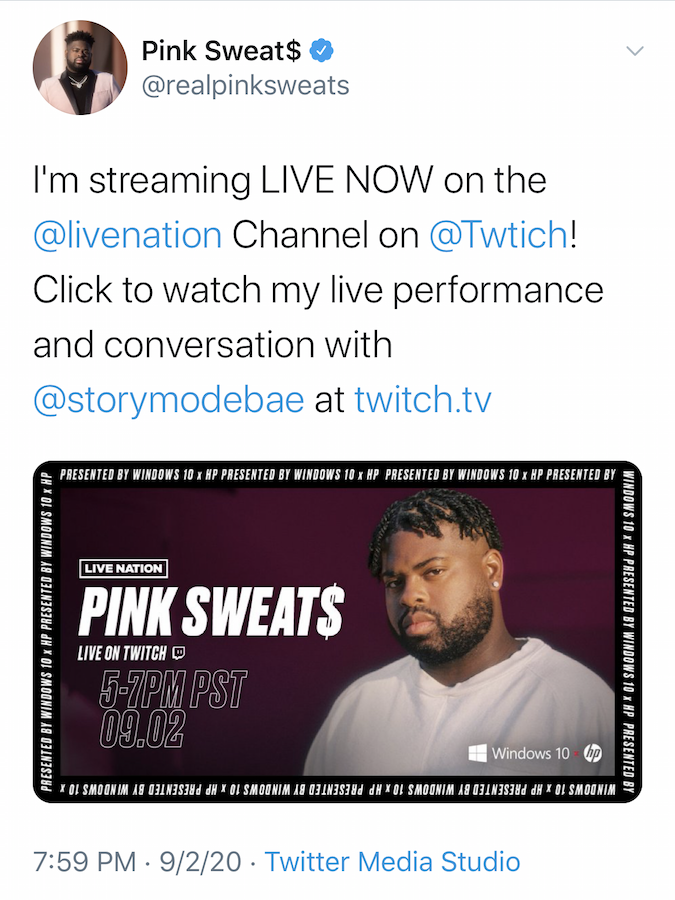 Below are a couple different takes on the 10 second countdowns I created for separate livestreams by Ruffles and Microsoft.